I played at the Acoustic Coffeehouse in Johnson City this past weekend and received some unexpected gifts. It's a laid-back club, the kind of place where there seem to be a lot of regulars – people greeting each other, giving high-fives and hugs, or shaking hands.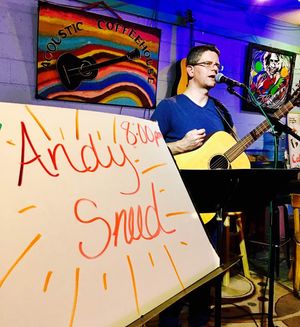 First, when I arrived, there were a couple of guys up front playing impromptu, one with an acoustic guitar and the other with a vintage Oahu electric slide guitar. They were jamming on some classic tunes like Neil Young's "Like a Hurricane" and Dylan's "Knockin' on Heavens Door." So, instead of standing around getting nervous about things that could possibly go wrong, I just got a beer, sat down and worked on my set list while listening to that soulful, singing slide guitar. It really helped put me in the mood to play, and it was completely unexpected.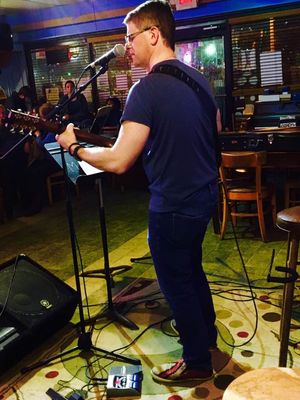 The second gift came while I was playing, kind of late in the set. When I'm playing, a lot of thoughts go through my head. "What chord am I playing?... Am I going to mess up the solo?... Am I singing the right words?... What are those people talking about?"  And all of a sudden this thought hit me, that "I am so fortunate to be in this place right now, playing this song for these people, and this is just good." it was a moment of real clarity that snapped me back to the present and somehow altered my whole perspective.

Feeling thankful and looking forward to the next show!