Andy's Story
Andy Sneed grew up in the small town of Oxford, North Carolina. Now based in East TN and Asheville, NC, he is known for a singing voice that "ranges from the gentle croon of David Wilcox to the hiccuping bounce of David Byrne" (Steve Wildsmith, Maryville Daily Times) and "tremendous talent for crafting melodies that resonate with eagerness and enthusiasm" (Lee Zimmerman, Blank News - Knoxville). As a live performer, "his ability to hold audiences' attention all on his own is unparalleled, which, as any performer will attest, is no small challenge" (Lee Zimmerman, Blank News).
As a kid, Andy delivered newspapers, was in the Methodist children's choir and listened to The Cars. Later he formed a punk band with his best friends, "with songs [that] were a reflection of what was happening in the mid-1980s. Part Butthole Surfers, part early Replacements, part early R.E.M." (Michael Elliott, Michael-Elliott.com) Andy started out playing drums but quickly switched to guitar because (1) honestly, he wasn't that good at drums, and (2) guitar worked a lot better for writing and singing songs. He's been writing and performing music in various settings ever since.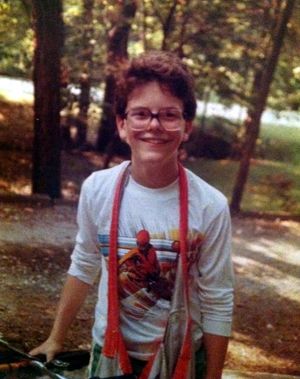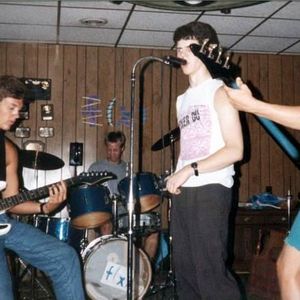 Andy's songs started getting wider attention several years back, when "Everything I Say" received an Honorable Mention in the 2013 Smoky Mountains Songwriters Festival (Gatlinburg, TN) and "Another Day at the KFC" was a finalist in the 2014 Richard Leigh Songwriters Festival (Abingdon, VA); he was then invited to perform a set of his songs at the 2015 Richard Leigh Songwriters Festival. Since that time he's kept busy playing solo shows, songwriter circles, and festival sets throughout East Tennessee and Western North Carolina.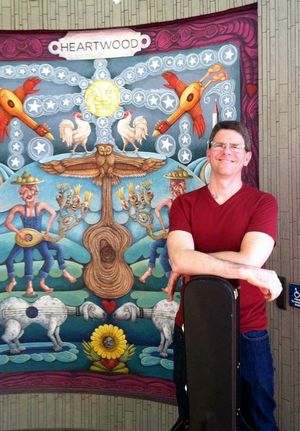 Andy's made "deluxe home recordings" and acoustic studio demos of a number of his songs, a selection of which you can hear on the Music page. In June 2020, he released the six-song EP "Pack It Up," recorded with a full band at Black Dog Recording in Nashville. The EP is available on CD and via download, also on the Music page.
After the long forced break from live shows caused by COVID-19, Andy is excited to get out again and share the EP and some new songs with live audiences. Check out the Shows page for upcoming dates, and if you'd like contact Andy for booking, just email him.