February 13 is Anti-Valentine's Day at
Southland Books and Cafe
in Maryville, an awesome place with great food, coffee and books.  Dinner starts at 6:00 pm and then I'll be playing, and I plan to break out some fun stuff for the occasion.  They're doing a special meal deal - call 984-4847 for details and reservations (encouraged but not required).  This one's not to be missed.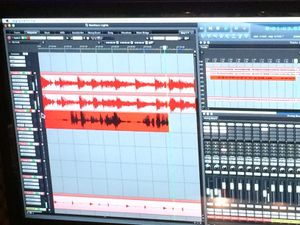 In other news, this past weekend we went over to
Songwriters Recording Studio
in Knoxville and I recorded guitar and vocals on a couple of my newer songs for a little demo thing.  Great place, and William is a really nice and helpful recording engineer.  We'll be going over this week for Round 2, and I hope to have something to share with y'all soon.